These fighter jets we're used for combat by Spec-ops.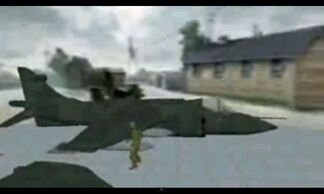 Spec-ops serviceEdit
The Spec-ops organization obtained these aircraft from the US Army, they proved to be very useful for the service and could match any enemy plane.
During the Battle of Bagdad the fighters we're quickly called in for duty, the skill of the pilots and the advanced technology of the planes quickly helped win the battle, the pilots and their jets continued to serve in Spec-ops for many more missions and to proctect the world from threats.
Ad blocker interference detected!
Wikia is a free-to-use site that makes money from advertising. We have a modified experience for viewers using ad blockers

Wikia is not accessible if you've made further modifications. Remove the custom ad blocker rule(s) and the page will load as expected.