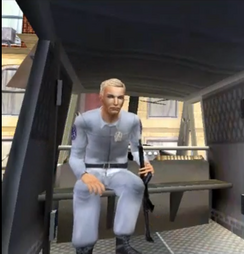 Reeves was a member of the G.B.S.S. in 2020. He was part of Captain Young's team who re-secured the Nuclear weapons island after it was taken over by terrorists. He escorted Susie onto the helicopter in Hill Nothing, after the mission was complete.
Ad blocker interference detected!
Wikia is a free-to-use site that makes money from advertising. We have a modified experience for viewers using ad blockers

Wikia is not accessible if you've made further modifications. Remove the custom ad blocker rule(s) and the page will load as expected.