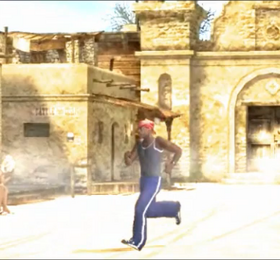 Kwartang, also known as "Kwartang the Great" was an African boxer living in Dusten Valley, a small town in Africa. Kwartang was well known in Dusten Valley as the local superstar, but people knew when to leave him alone. Kwartang was in town on the day Susie, a G.B.S.S. officer was investigating the whereabouts of a missing senior G.B.S.S. officer, Kwartang was not involved with the terrorists that were operating in the town.
Ad blocker interference detected!
Wikia is a free-to-use site that makes money from advertising. We have a modified experience for viewers using ad blockers

Wikia is not accessible if you've made further modifications. Remove the custom ad blocker rule(s) and the page will load as expected.