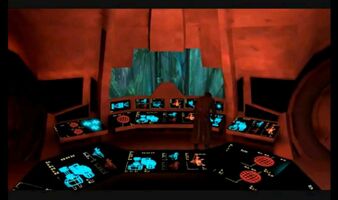 The jungle base was probably built by Johnson when he was in controll of the Company. The base is located deep in the coast jungle. The base has a number of computers and electronic equipment, when Claw re-formed Dark Origin in 2040, he and Howard Gallow used it for their work.
The base was destroyed when Howard set the self-distruct sequence. Everyone inside, including Howard was killed and the building was left in ruins.
Ad blocker interference detected!
Wikia is a free-to-use site that makes money from advertising. We have a modified experience for viewers using ad blockers

Wikia is not accessible if you've made further modifications. Remove the custom ad blocker rule(s) and the page will load as expected.