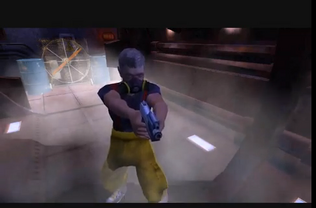 Greg was one of the many warfare troops that worked for Dark Origin in 2040. He helped Claw set the trap for Scaz in the Secret lab beneath Hill Nothing on the night the experiments escaped the facility, he also helped Claw find Howard (Dark Origin's leader) under a large pile of rubble, which Howard had been trapped under for the past 20 years! Greg would have later fled the town to the Jungle base with Howard and Claw.
Ad blocker interference detected!
Wikia is a free-to-use site that makes money from advertising. We have a modified experience for viewers using ad blockers

Wikia is not accessible if you've made further modifications. Remove the custom ad blocker rule(s) and the page will load as expected.