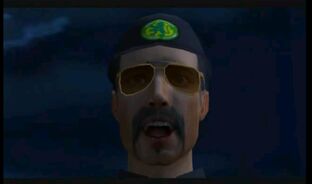 Chuck survived the virus attack in 2032 and the deadly Global Killer device bomb in 2040, soon he and the remaining human survivors quickly built an Underground city to survive, but Chuck himself didn't survive long when one day deadly creatues came and killed him.
Ad blocker interference detected!
Wikia is a free-to-use site that makes money from advertising. We have a modified experience for viewers using ad blockers

Wikia is not accessible if you've made further modifications. Remove the custom ad blocker rule(s) and the page will load as expected.