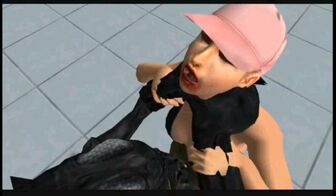 Amy was one of the many survivors of the terrible G.K.D. (Global Killer Device) bomb in 2040, she and many other survivors built an Underground city to survive, one day as was in the city horrible monsters suddenly emerged, before she could get away one of the creatures picked her up and strangles her, a helpless Amy tries to free herself but the creature quickly breaks her neck and throws a dead Amy on the ground, before help could arrive.
Ad blocker interference detected!
Wikia is a free-to-use site that makes money from advertising. We have a modified experience for viewers using ad blockers

Wikia is not accessible if you've made further modifications. Remove the custom ad blocker rule(s) and the page will load as expected.